Wedding · Second party course ♪ The secretary is also easy! Hospitality party SP plan
Course details
Wedding · Second party course ♪ The secretary is also easy! Hospitality party SP plan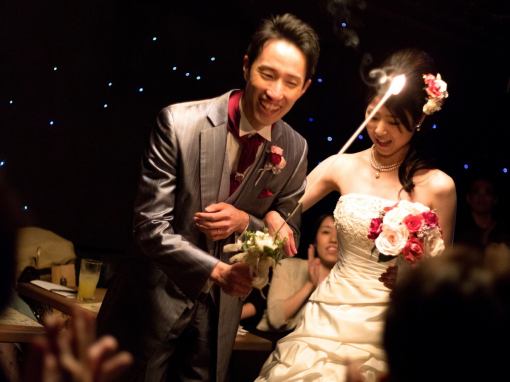 100 kinds of drinks All you can drink and 12 items Buffet cuisine! What kind of meeting are you up to you? There are plenty of free benefits as well! → Candle service, DVD & 3 big screen, BINGO, DJ acoustic lighting, there is still more!
Course menu
"Why is imri's wedding ceremony and second party popular?"
Do you all know?
For those who saw this HP, I will teach you Kossori.
Delicious Patty Buffet and 100 kinds of Fried Links are not the only things!
imri has a huge secret service.
That is because ordinary restaurants have all the secret equipment that we have not placed.
With that equipment!
■ Spot light illuminates the leading role!
■ Acoustic equipment echoes in my heart!
■ Large screen / visual equipment calling impression!
With these three facilities imri staff directs the party to surprise!
How, this service is free!
★ Under beautiful lighting, those who would like delicious meals and talking center free time!
★ How to choose a popular candle service with free benefits, blessed admission with spotlight!
★ Of course Surprisingly impressed DVDs, letters, music and lighting, the production is also perfect!
★ One singing gag of songs, dances, performances, blessings, if you go up to the stage, the lead sensation also doubles!
If the second party, which was unsatisfactory at the ordinary restaurant, is imri, everyone will have fun memories ♪
● Actually, there are still many secrets ... ..., the rest ... ....,
Those who wish to visit imri by reading this article can also visit from 14 o'clock on weekdays.
First of all, we are waiting for your call without hesitation ♪
2019/01/07 update